Brochures & Marketing Materials
Put your marketing materials to work.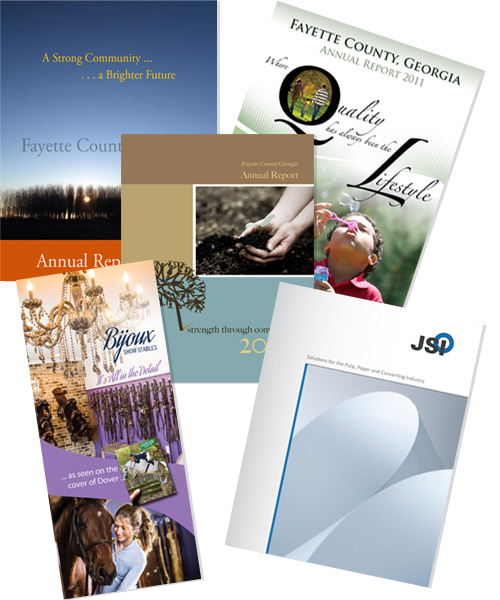 Business cards, brochures and flyers are more than information. Your business marketing materials "introduce" you - even BEFORE the customer reads what's inside.
If your marketing materials are inconsistent or outdated, they are not helping your business. Everything you send out refects on your company. Be sure that you are projecting the right professional image.
Learn how better marketing materials can increase your profits without breaking your budget.
Find out More
Deliver your message
Use a great font ... Pick the right colors ... Craft an eye-catching design.
With our years of experience, 11 Fingers can design your letterhead, business cards, brochures, power point presentations, sign-age, displays, product labels, promotional packages - and, well, just about any other graphic product you need to tell the story of your brand.
What kind of brochure do I need?
Brochures can be created in many styles and sizes. The choice of format will depend upon the information you want to include, the target audience for your brochure, how you will give out your brochure.
There are several different purposes for a brochure. When choosing the right format for your brochure, you need to consider who your preferred customer is and how they will be receiving the information in your brochure. We can help you focus on the right type of brochure for your business.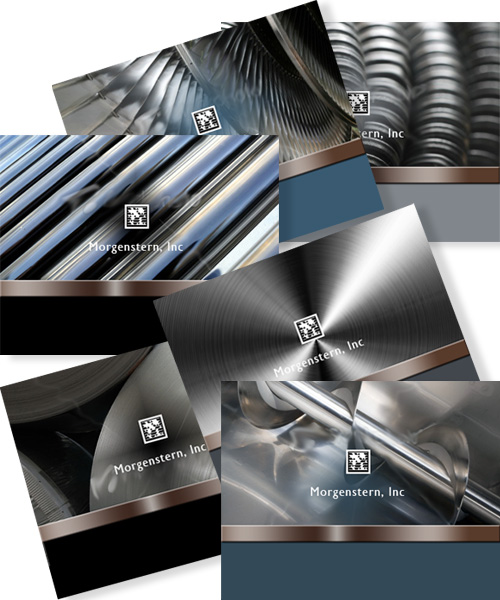 Response to inquiries: Once a potential customer contacts you for more information, you are ready to send a TRIFOLD or BOOKET to explain more about your company, your products and your services. This type of brochure needs to look professional, be well organized and contain enough information to complete the sale.
Leave Behind/Sales Tool: This brochure is a sales tool. It has enough information to stand "on its own" after your meeting with the client. It can be part of your discussion with the customer directly, showing examples of your products or services and providing "talking points". As leave behind material, it can go on selling after your meeting. This type of brochure needs to have enough information to support your sales conversation without being laden with too much detail. Often a POCKET FOLDER with inserts works best for this. The pocket folder itself should have "wow" factor to draw attention on your client's busy workspace. Inside, the individual information sheets can be customzied to fit your client's interests, personalizing your visit. Usually this type of brochure gets saved and passed on, doing more work for you "on its own".
Hand Out/Rack Card/Flyer: This is the simplest type of brochure. Often ONE PAGE or SMALL FORMAT is enough to get your message across - introduce your company product or service and state how to contact you and "learn more". It has to attract people to look inside, so it needs a great design to encourage a complete stranger to not only take your brochure, but open it, read it, and hold onto it.
Point of Sale: This type of brochure is found at trade shows or storefronts. They are usually either double sided RACK CARDS or BI FOLD brochures on thinner paper. Often these brochures are placed in a display rack at eye level or on a counter top to attract attention. This brochure does not the place for full information on your products. The purpose is to get the customer interested, but it's a conversation starter designed to inspire them to learn more. You want these brochures to really stand out with an enticing headline on the cover to make people want to see what's inside.

Choosing the right format for your company materials depends upon your unique audience. Not everyone needs a trifold brochure or pocket folder. 11 Fingers will help you evaluate your current materials and work with you to create compelling and consistent marketing to target your preferred customer. We can create the right graphics, help you with content and even get your materials printed and shipped right to your door.
Do I need a business card?
In today's digital marketplace, clients often wonder if they need a business card. While a business card does contain your contact information, it is not the only reason to have one. The business card is still the most effective direct marketing tool.
A business card provides a "legitmacy" to your business and shows that you are a professional.
Creative business cards get passed on - continuing your marketing to individuals beyond your own contacts
Business cards show that you are prepared and ready to work with new clients
Business cards are the least expensive printed materials you can leave with your contacts
Of course, if your card just blends in with the rest, you've missed the marketing value of a business card. Let us help you design a custom business card that sets you apart and tells your customers not only who you are, but also the quality and professionalism of your business.
Let us help you design custom business cards and brochures that set you apart from the competition
Request a Quote